Dog Walkers
Sometimes it is good for even the best of friends to take a break from each other - as they say "absence makes the heart grow fonder". And for anyone who has brought their four legged friend away having a dog walker available also means that there is the freedom to take some time out and to visit places dogs simply can't go or do things dogs simply can't do.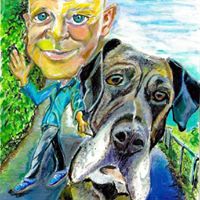 Wellswood Walkies offers a very experienced service and is based in the centre of Torquay and offers a bespoke service for dog owners and their beloved pets.
Please contact Rob Cooper on 07958 920887.
Click here for Wellswood Walkies Facebook Page