Dog Friendly Visitor Attractions in and near Torquay
Visiting attractions are something that add immensely to the enjoyment of a break away and increasingly attractions are providing facilities so that visitors with dogs can enjoy them too. Quite understandably, the arrangements will vary from place to place and some of what is provided will be more suitable for some dogs than others.
For visitors to the area we have a great range of self catering accommodation on offer. In the leafy Wellswood are of Torquay - just a five minute drive from the harbour - we have The Muntham Apartments and Town House. Here you will find luxury studios, one bedroom apartments and the fabulous three bedroom Town House with its own private garden and terrace complete with its own hot tub. The Braeside Apartment is just a short distance away and this offers very spacious two bedroom accommodation.
Detailed below are some of the dog friendly attractions and their arrangements when it comes to dogs.
This is just a short distance from the centre of Torquay and has been welcoming visitors to the area for generations. The model village is constantly evolving to keep pace with the real world about it and has seasonal specialities such as its winter wonderland and summer illuminations.
Dogs are welcome in the park as long as they are kept on the lead. Assistance dogs are allowed everywhere. The only restrictions for other dogs are in the 4d cinema and in the tea room. There are a number of car parks very close by.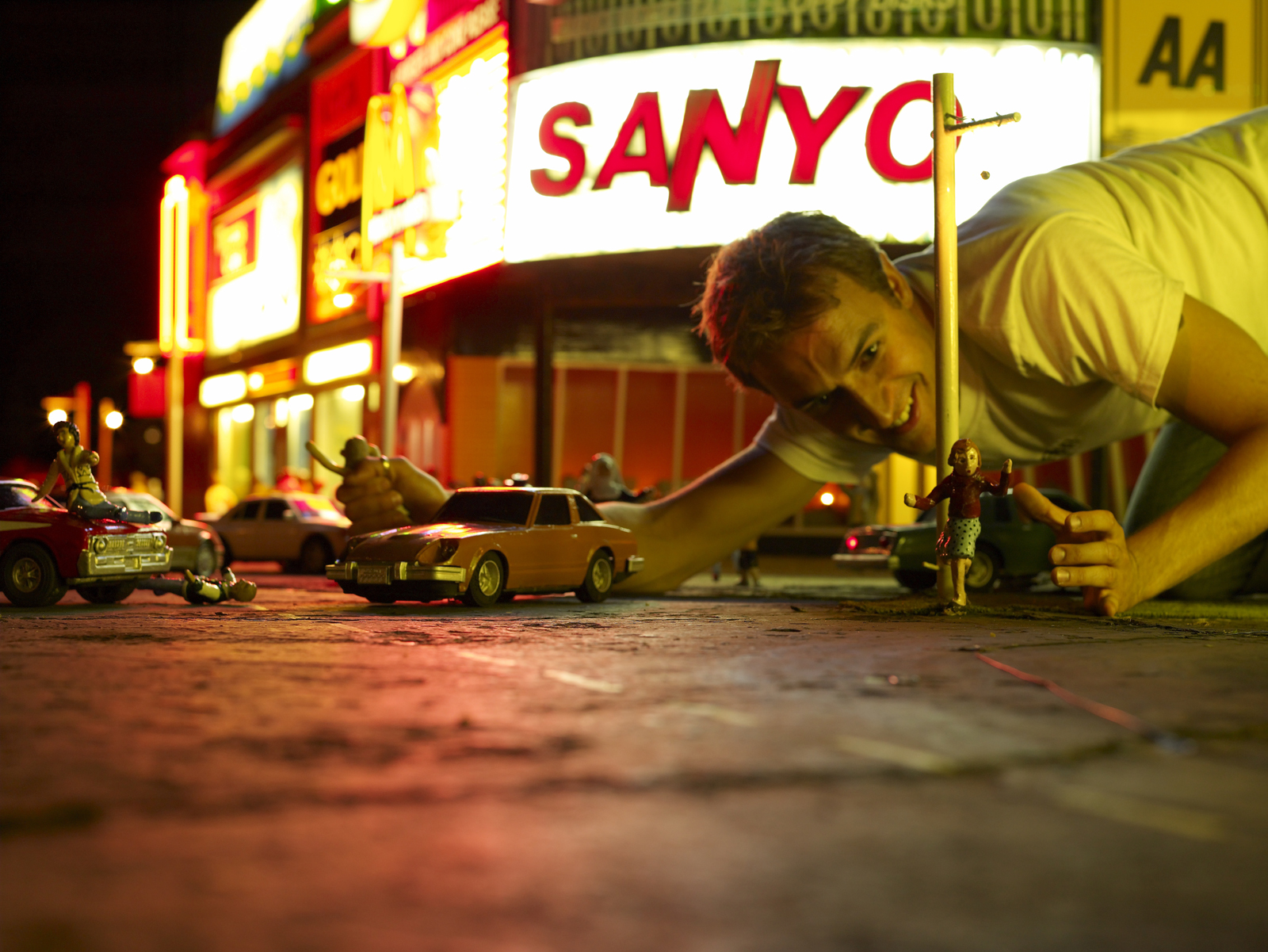 This is a fantastic place to while away a few hours and is an ideal refuge from the cold or rain as well as a place to have a break from the sun in summer.
There is an immense and eclectic collection of things from the past and includes a re-created Victorian street, a full sized steam locomotive and a recreation of a World War 1 trench. All well behaved dogs are welcome at Bygones; owners are requested to keep them on a lead for the duration of their visit.
The only restrictions are in the tea room. Close by is a mix of free on street parking plus a number of pay and display car parks. Bus routes pass by immediately outside.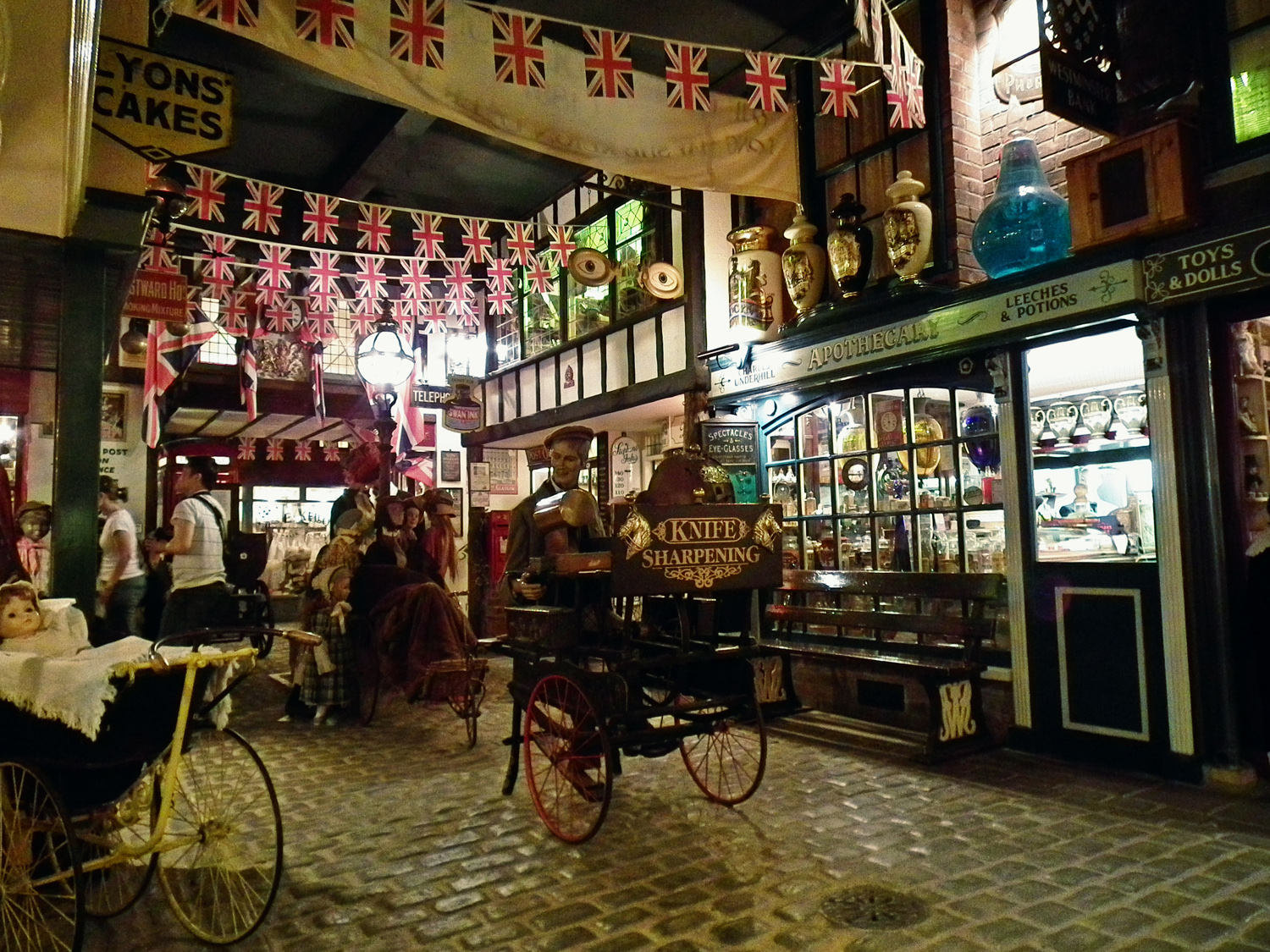 The steam railway operates on track originally built by Isambard Kingdom Brunel for the Great Western Railway between Paignton and Kingswear. It has some incredibly beautiful coastal landscapes. It is an all year round attraction although services are much reduced in the winter time. Dogs are welcome on the trains. There is a doggie fare of £2 per animal.
Owners are requested to keep their canine companions on a lead at all times, not let them up on the seats and to be scrupulous in cleaning up after any poops. There are car parks near the railway terminal in Paignton and a very regular bus service operates from Torquay (about a ten to fifteen minute journey).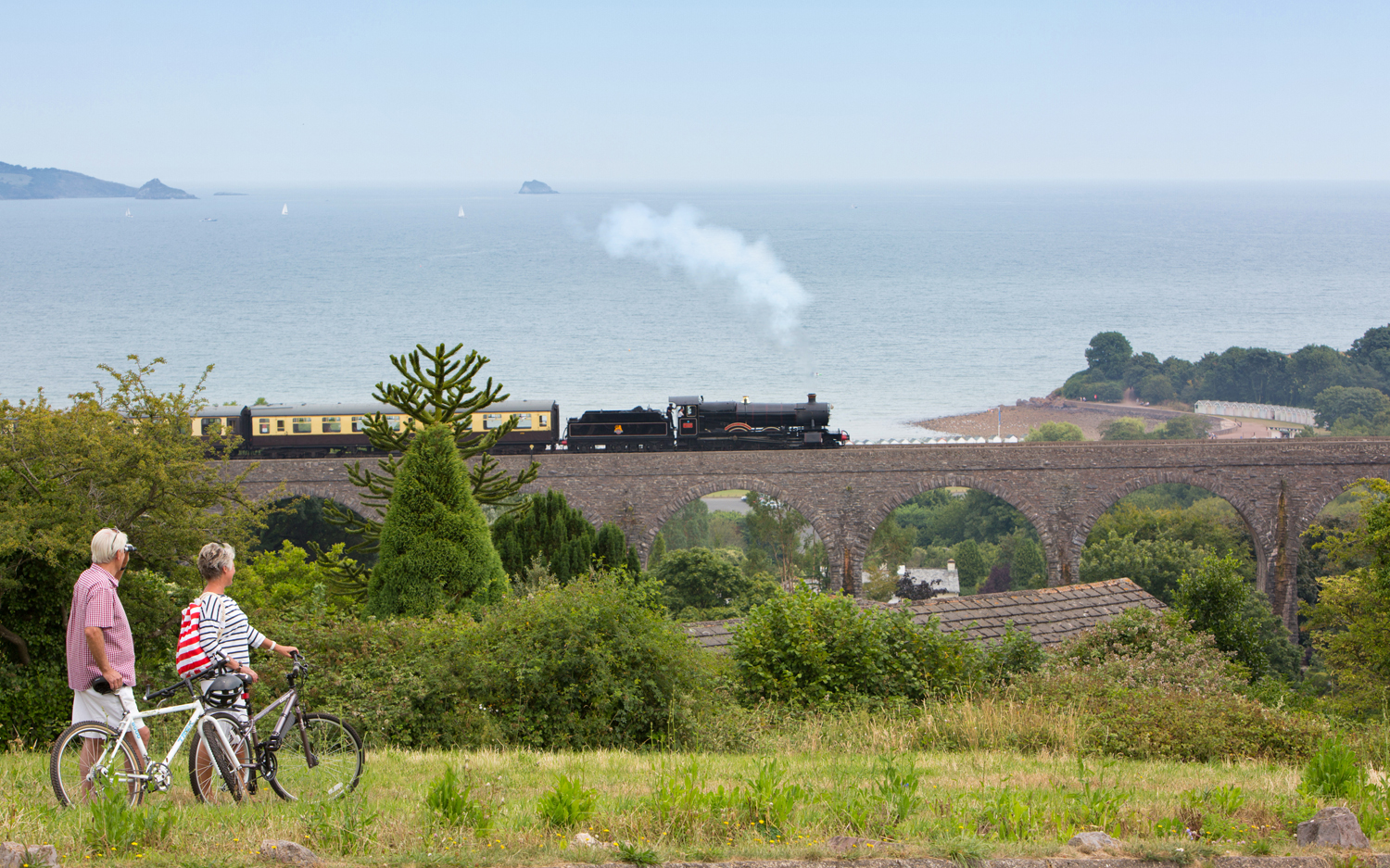 This National Trust Property was the holiday home of Torquay born, Queen of Crime, Agatha Christie. It is situated about twenty minutes from Torquay on the banks of the River Dart. Apart from the house itself, there are susbtantial river side grounds including wonderful walled gardens and hot houses.
Dogs are welcome in the grounds on leads although are not allowed in the house itself unless they are assistance dogs. There is a cafe with outside seating where dogs are welcome. Access to the property requires a little planning as all cars must be booked in advance. Dartmouth steam railway has a halt nearby with a shuttle bus running up to the house. There is also a quay on the river where river boats also stop.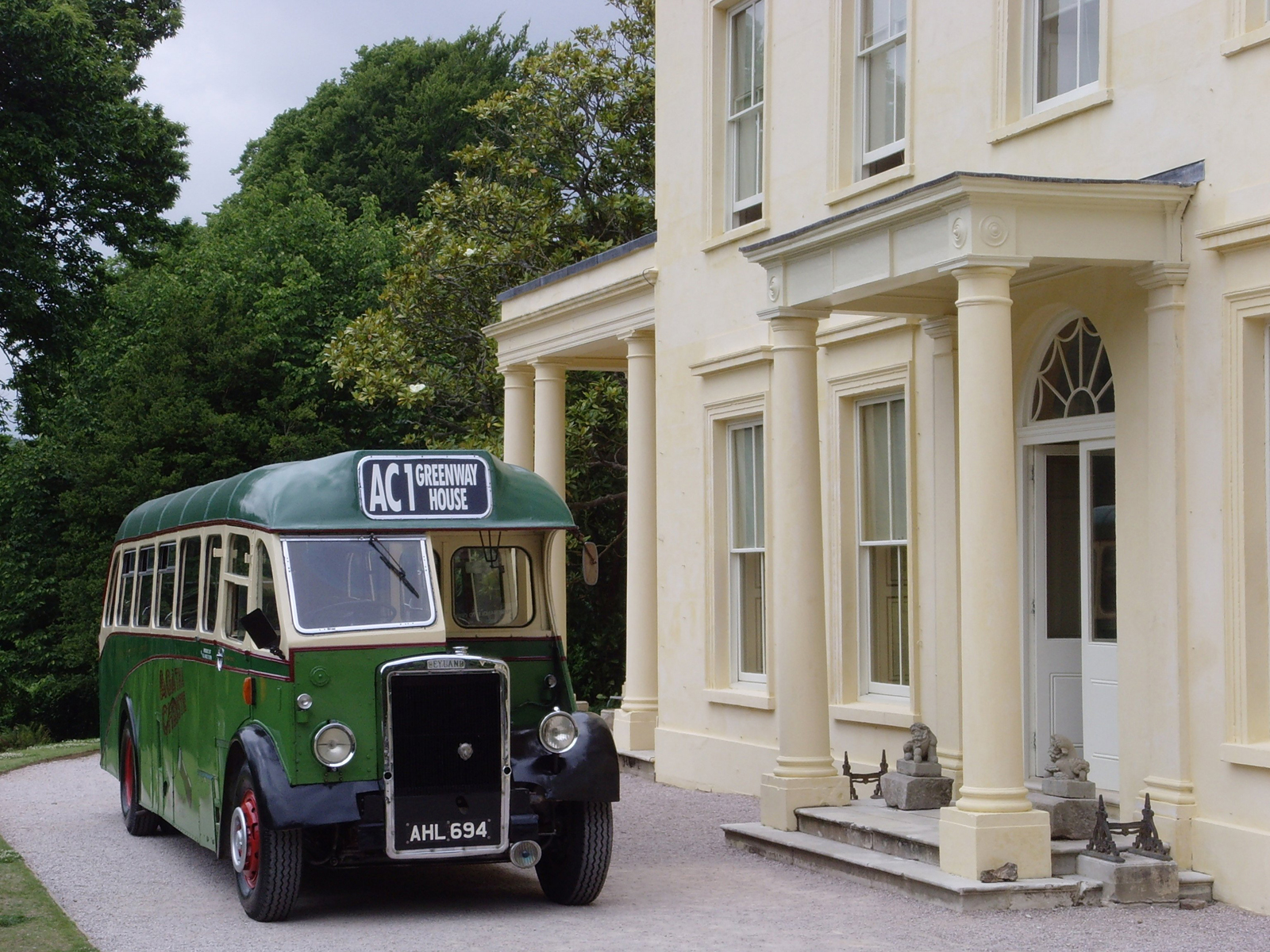 Another of the English Riviera's National Trust properties, this was the home of the D'Oyly Carte family who owned the Savoy Hotel and Savoy Theatre in London. The house has an arts and crafts exterior with a 1930s interior and is surrounded by the most wonderful gardens which overlook the sea.
Dogs on leads are welcome in the gardens although not in the house. Dogs are also permitted in the cafe.The property is located near Brixham off the road to Dartmouth's lower ferry. It generally takes about twenty five to thirty minutes to get there from Torquay.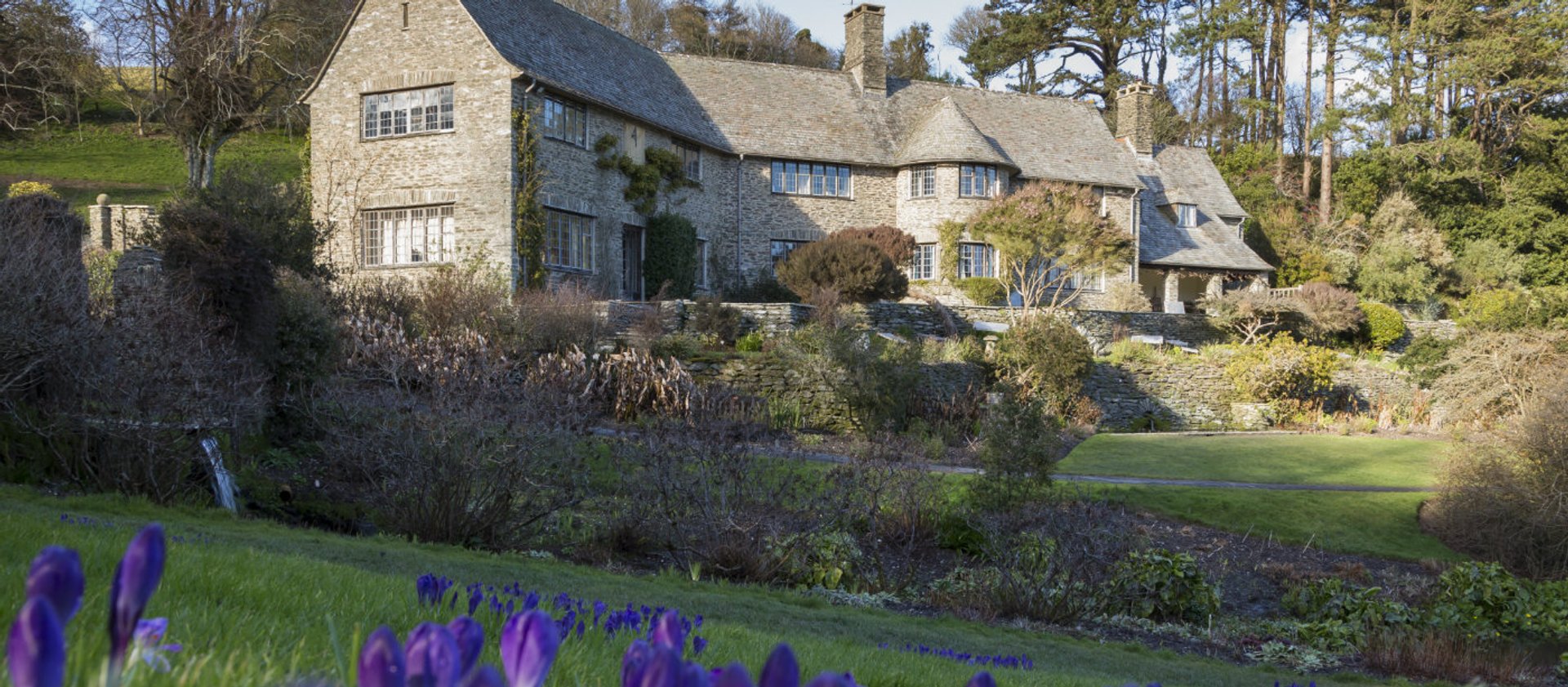 This amazing set of ruins is located just outside Torquay and is managed by English Heritage. The castle has a fascinating history and the ruins give an amazing sense of what an exceptional home it once was.
It is reputed to be one of Britain's most haunted castles with some very lurid tales of dark deeds but don't let that scare you off it is a superb place to spend a few hours. Access to it is via some long country lanes but it is worth the trip. There is a car park, toilets and a cafe which is open seasonally. Dogs are welcome in the castle but visitors are asked to keep them under close control.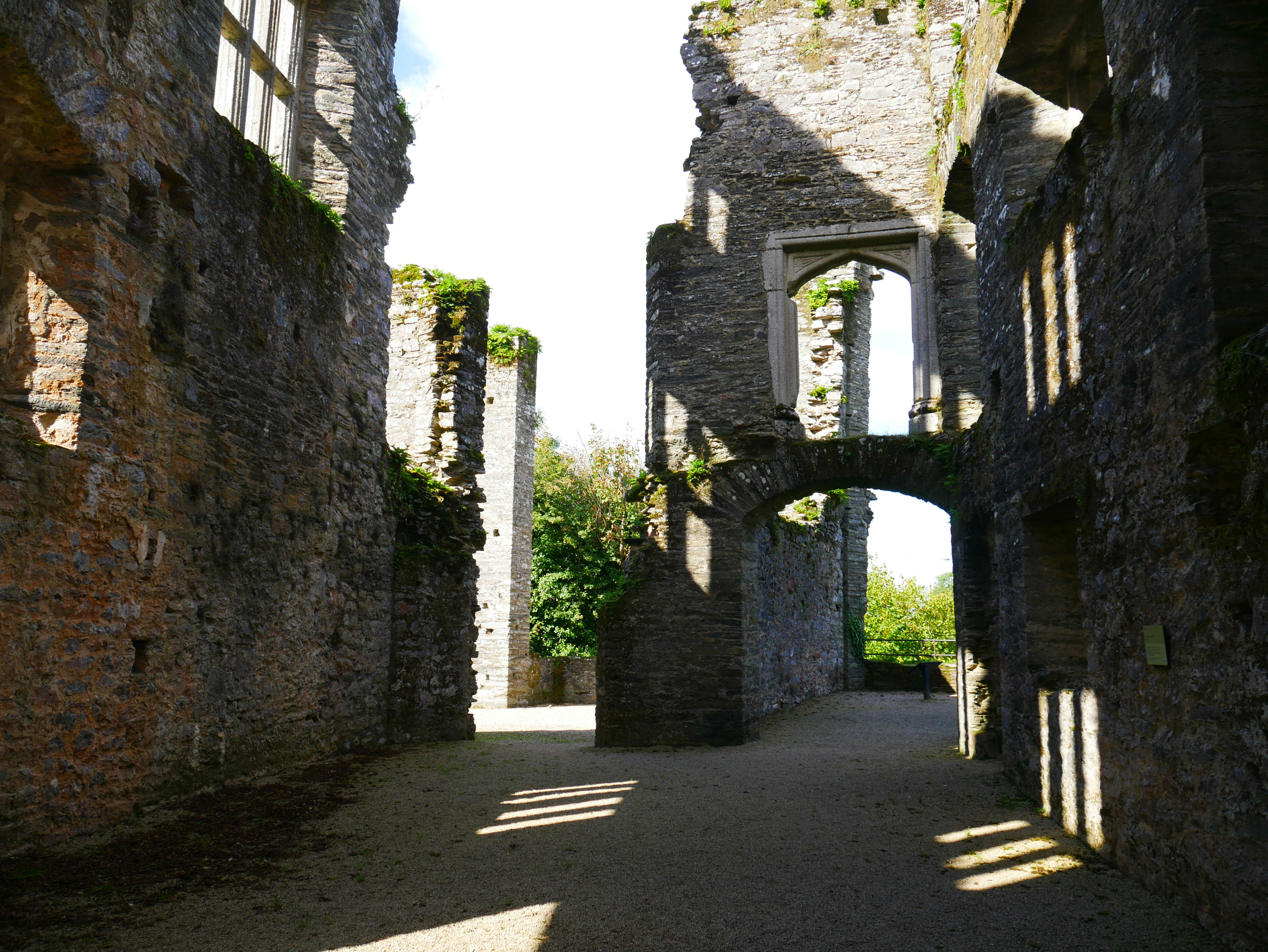 This replica of the ship that Drake used to circumnavigate the the globe has been in Brixham harbour and open to visitors for more than 50 years and it continues to draw thousands of visitors a year. It gives a unique insight into the harsh conditions that Tudor sailors had to endure.
Smaller, well behaved dogs on leads are welcome on the ship.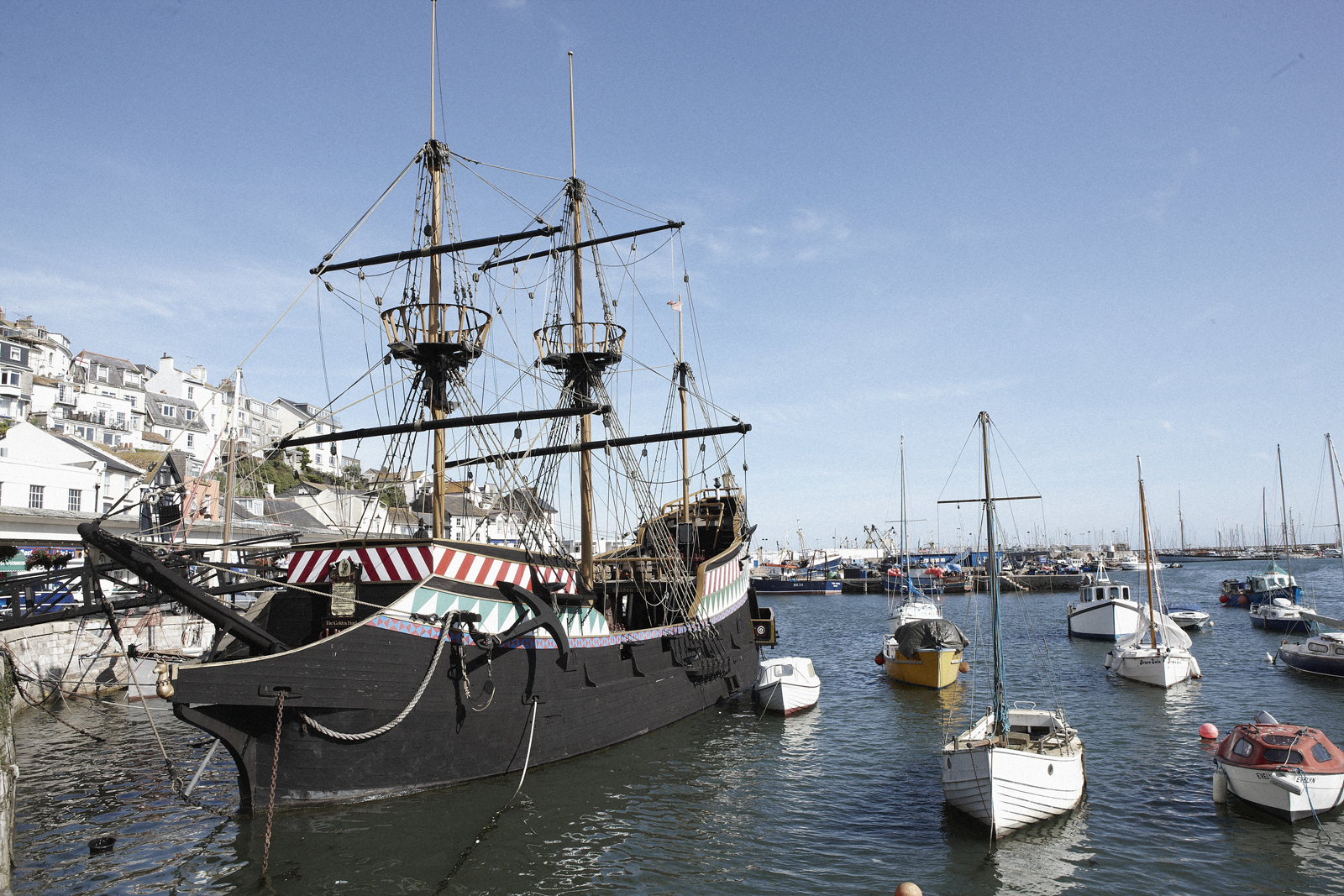 The company operates narrow guage heritage trams along a track from Colyton down to Seaton on the coast. It travels along 3 miles of the beautiful Axe estuary. Dogs are welcome aboard the trams but should be kept on a lead. At Colyton there is a reasonable amount of parking even in the summer months and there are refreshments and toilets at the station. At Seaton there is a new visitor centre with refrshments and toilets.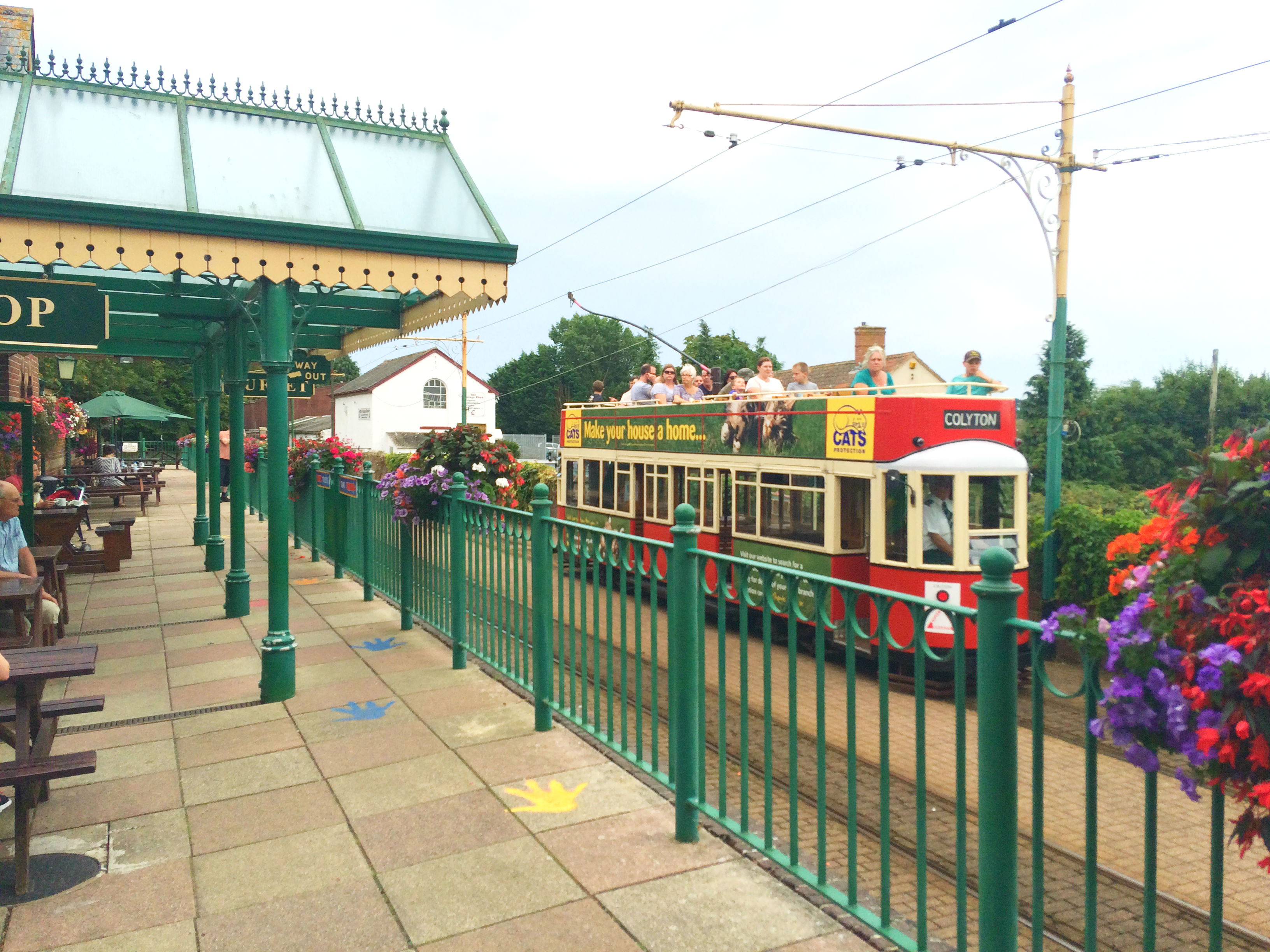 This attraction is just outside Dartmouth and is aimed at families with children between the ages of 6 and 12. It has a mixture of thrilling rides and close encounters with animals.
Dogs are not permitted in the park but they do provide sheltered kennels outside. These cannot be booked in advance and are strictly on a first come first served basis. Only really suitable if your dog is comfortable with being left alone in unfamiliar surroundings. You will need to bring blankets, bowls etc. There is a water tap on site.
This will take between forty five minutes and an hour to get to from Torquay but is worth the effort. There is no admission charge but please give generously as they rely on donations. Dogs on leads are welcome everywhere.
This is about 12 miles from Torquay near the town of Ashburton. It is a perfect opportunity to get up close to farm animals including micro pigs. Dogs are not allowed on site but there are kennels where dogs can be left. These have bolts but no padlocks so you would need to bring your own as well as blankets and bowls etc.
Check availability and rates at our Dog Friendly Holiday Apartments.
For more information about our dog friendly accommodation in Torquay, please click on one of the links below. You will also be able to to check availability and prices and to book. If you book direct with us you will get the cheapest prices anywhere online and won't pay additional booking fees. Click here to see the full benefits of booking direct.